| | |
| --- | --- |
| | We offer complete range of Active Pharmaceuticals Ingredients (APIs) used for making drugs, pesticides etc. |

| | |
| --- | --- |
| | Aluminium borohydride, also known as aluminium tetrahydroborate, is the chemical compound with the formula Al(BH4)3. |
| | |
| --- | --- |
| | We offer active chloride compound that are used in diverse industrial and laboratory applications. |

| | |
| --- | --- |
| | May react violently with strong bases. |
| | |
| --- | --- |
| | amino acid widely used to sequester di- and trivalent metal ions. |

| | |
| --- | --- |
| | We offer quality ferro alloys that are widely for welding metals, while keeping in control toxic fumes and hazardous gases. |
| | |
| --- | --- |
| | Calcium glycerylphosphate (or calcium glycerophosphate) is a mineral supplement. |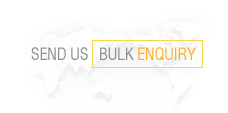 Profile

With over 15 years of experience in the chemical industry, Triveni Chemicals has established a long track record of successfully manufacturing and exporting a wide range of industrial chemicals.
Why us?
We are experts in the formulation and manufacturing of various chemicals for a variety of industrial, commercial and consumer markets. We have formulations for a host of applications and can custom tailor a new product for specific needs...
Industries We Serve
Avail from us a wide range of speciality products based on the unique technology of organic synthesis to meet the distinct requirements of our consumers...
Manufacturing Set Up
Our manufacturing set up forms the backbone of our company and a reason for our excellence in the industry. Our development and production unit is located in G.I.D.C. Sarigam. 396155 Dist. Valsad Gujarat. The strategic location offers several advantages that facilitate our production and supply. Ultimately, the location also enable us cut down huge costs especially in the department of transportation.