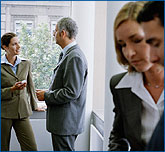 Triveni Chemicals is one of the leading industrial chemicals manufacturer and supplier, meeting the demand of various industries. We deal in both organic and inorganic chemicals, and therefore our horizon of trade in the market has widened. We are engaged in the manufacture and supply of Fluoride, Fluoborate, Slico Fluoride, Cryolite, Sulphate, Chloride, Phosphate, Carbonate, Acid, Borate, Chloride, Benzene and many more. By pursuing & implementing the highest standards of excellence in our operations, we have nurtured our capabilities.
Triveni Chemicals established itself in the year 1986 as a mid size enterprise. Gradually, banking on the industrial know how and commitment towards excellence, we evolved as one of the leading suppliers of organic and inorganic chemicals catering to a number of domestic and international clients. Through an unwavering focus on Quality, Commitment & Delivery, we have charted our way to success in our operations and have won the admiration of our customers.
Innovation, Quality and Dedication

Our success in the industry is built on the strong pillars of innovation, quality, & dedicated customer service. By incorporating these & other business strengths, we have boosted our capabilities to maintain high quality standards in the industry. By adapting advanced technologies, refining processes & exploring wider applications, we aim to secure our position in the present and believe in creating opportunities for future.
Our Excellence
By maintaining a speedy and flexible process of production, packaging & delivery, we have been providing a stable and reliable supply base for all out national and international clients. Our high quality and pure chemicals cater to high growth industrial sectors such as Agriculture, Textiles, pharmaceuticals & Packaging that are the prime drivers of growth in the economy.
Our Market
Our range of organic and inorganic chemicals are available across the globe and can be found in various industries as well. Chemicals are such product that are widely used and in various forms and volumes. In some areas they are used is bulk (especially in textile industry) but the concentration level is generally low. Some of the industries we serve include- textile, agriculture, rubber, glass, electronics and many more.